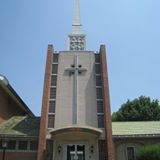 WORSHIP AT ZION —
EVERY SUNDAY

Lenten Study:
"A Fresh Look at the Cross"
Thursdays @ 11 a.m.
(held at Holy Spirit Lutheran Church, 3131 Columbia Ave., Lanc.)
MAUNDY THURSDAY & GOOD FRIDAY WORSHIP
April 6 & 7 @ 7:00 p.m.
EASTER SUNDAY WORSHIP @ 9:00 a.m.
The service can also be viewed on the Zion Lutheran Hempfield Facebook page.

All of the live-stream recordings can be viewed at the above link anytime after the live-stream ends.
Office is located at 75 E. Brandt Blvd.,
Hempfield Area Food Pantry
Open 10 AM – 1 PM, Monday & Wednesday