Care Ministry
This ministry is involved in the caring for our members and the community. As people go through difficult times whether in the death of a loved one, illness or other trying events this team is charged with finding ways to come alongside folks and see what help they can provide. If you're interested in helping or are in need of a hand, contact Judy Traup.
What is a Stephen Minister? A Stephen Minister is…
+a child of God who walks beside a hurting person;
+a caring Christian who really listens;
+a member of our congregation who has received 50 hours of training in how to provide distinctively Christian care;
+a person who is ready to focus on your needs;
+a trustworthy confidante who will keep everything you say—and even your identity—confidential; and
+someone who will faithfully meet with you on a weekly basis for as long as your need persists.
A Stephen Minister is NOT…
+a counselor or therapist;
+a problem-solver;
+someone who runs errands or helps with chores; or
+a casual visitor.
Prayerfully consider whether God is calling you to take part in this caring ministry as a Stephen Minister. Information about the next training series anries at Zion is one more step in our Journey to Growth as we follow the mission Christ has given us. You can read more about Stephen Ministries by clicking here.

Yarn Ministry
Like to knit and crochet?!? Join the Yarn Ministry! This group meets on the 1st and 3rd Sundays of the month at 1 pm in the Parlor to make prayer shawls of all different sizes and baby hats.
Like to drive?!? You could help drive elderly, or others in our church who don't drive, to appointments, church, or out on errands.
Have a spiritual gift of prayer?!? You could be a part of the prayer team to keep those members of our community in prayer as they go through difficult or exciting times!
Like to drop people a line…join the card ministry! Send a note of thanks, a get well, a congratuations, or just a hello! It's a no-brainer way to brighten someone's day!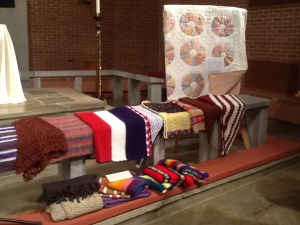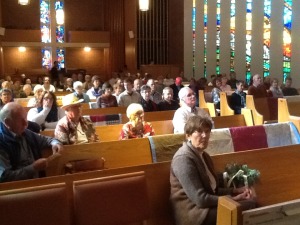 Blessing of the Blankets