FAITH FORMATION
Zion offers a wide variety of ways to get to know God a little better. From Sunday School for all ages on Sunday mornings to thematic Bible studies during the week. For students in 7th – 9th grade we offer Faith Formation classes and confirmation as a way to deepen the faith of our teens.
Children & Youth Education
Children's Faith Formation (Sept. – May)
Primary – Kindergarten – 3rd Grade
Intermediate – 4th Grade – 6th Grade
Kids' Club (1st Wednesday of the month; Sept. – May)

Elementary-middle school age gathering once a month for dinner, activities, crafts, games.

Head to the Heart Confirmation (Sept. -May)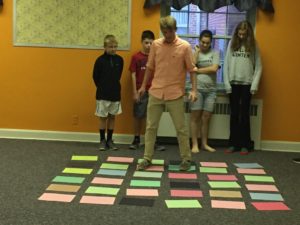 Zion Youth Ministry (ZYM) Sunday School (Sept. – May)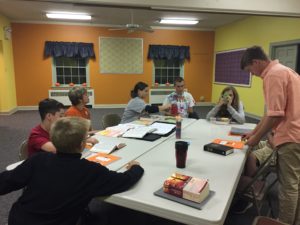 Topical conversations and Biblical/scriptural implications for the teenage soul. Events and activities are Christ-centered. We offer a safe, clean, inviting space for teens to hang out, play, discuss, and learn more about their faith journey along with their peers.
Vacation Bible School

Vacation Bible School at Zion is held every summer.
Each evening will provide activities, music, lessons, crafts, games and other experiences with other kids, teens, and adults that will open their eyes to faith, love, sharing, and most of all, Jesus Christ. They will discover that God is active in their lives and that his fingerprints are everywhere!
Adults In Christ: Adult Sunday School Classes (Sept. – May)
AIC #1: The "Sunday Scholars"
This class is a bible study and discussion using videos and other media.
Interested in a class that relates Scripture to real life?!?
This class will tie its weekly lessons to the current events, using The Wired Word, an adult Sunday school curriculum which confronts topics currently in the news with Scripture. Please join us in the Social Hall for thought-provoking, stimulating discussion on what's going on in the world.
Weekday Adult Faith Formation (Year-round Schedule)
See the Adult Faith Formation Page for the current study information.