Faith Formation for Adults is held each Sunday morning at 9:15 AM.

SUMMERTIME WITH "WIRED WORD"
Sunday School classes are over for the Summer months, but do you want to continue to ponder the Word in light of current events?
and she'll put you on the Wired Word mailing list.
Discussion of Current Events in Light of Christian Faith and Living

Bible Study, Video and Discussion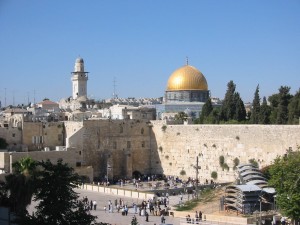 is taking the summer months off. Join us again beginning Sept. 17, 2017
Weekday Adult Bible Study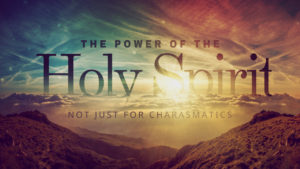 WHAT ABOUT THE HOLY SPIRIT?
(June 13-July 25- no class on July 4)
As Lutherans, we have traditionally been uncomfortable with talk about the third person of the Trinity, The Holy Spirit. Why? Our belief is that the Holy Spirit's power is given at the time of Holy Baptism- whether the one baptized is an infant or an adult. Other Christians believe that only when a person comes to accept Jesus Christ as his personal Lord and Savior and submits his life to Jesus will he be baptized with the Holy Spirit.
What do Lutherans believe about the Holy Spirit? Join us on Tuesdays @ 9:30 a.m. beginning June 13 for a 6-week journey with The Spirit through scripture and beyond.
FACEBOOK GROUP INVITES YOU TO JOIN
"What Are You Reading?"
this Summer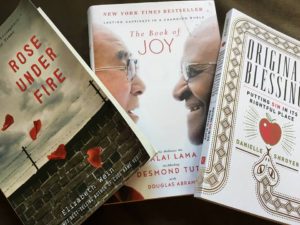 Greetings! I've been putting together my summer reading list, and I thought I should share it with my book-loving friends. I've already started with "Woman of God" by James Patterson & Maxine Paetro (Little Brown and Company Hachett Book Group, 2016) I love the premise that it is possible for a woman to become Pope! (Of course this has already happened- Pope Joan of the 13th Century served several years disguised as a man until she was outed when she became pregnant).
The other books on my list:
"Original Blessing: Putting Sin in its Rightful Place" by Danielle Shroyer. She points to the events in Eden as a blessing and not as a curse.
"Rose Under Fire" by Elizabeth Wein, recently chosen as a "read together" book by Barnes and Noble, Lancaster. This is a novel set during WWII
"The Book of Joy: Lasting Happiness in a Changing World," written by the Dalai Lama & Archbishop Desmond Tutu (my hero!) with Douglas Abrams.
PARENT CAFE
Join us again in the Fall!
"Parent Cafe' takes place the first Wednesday evening of each month during Zion's Kids'club meeting(6-7PM) as well as the first Sunday morning of each month during the Faith Formation Hr. (9:15-10:15AM). Join other parents in faith conversation on a wide range of topics (including parenting insight, challenges, and support!) Check out this interesting"Living Lutheran" article at the link provided. \http://www.livinglutheran.org/2017/01/new-years-reformations/#.WG5f9 (copy and paste in your browser)