Our Mission & Vision
"Connecting with God,
Connecting with others,
Connecting others with God."
Our mission is to be an inclusive and welcoming Lutheran church home that educates and emboldens children, youth and adults of all ages to serve God and spread His word in our local communities; guided by the Holy Spirit, nurtured by the words of our Lord Jesus Christ, firm in our desire for congregational in-reach and community outreach, and strengthened by our fellowship with each other, we strive as a church family to achieve spiritual growth and maturity.
Feel free to contact us for more information about Zion, Landisville using the form, below. May the peace of Christ be with you!
Senior Pastor
We are currently in a transition time and are anticipating an interim pastor to begin at Zion. We will then begin a time of discernment and the call process to search for our next pastor.
Dennis Dezort
Director of Music & Worship Arts

Dennis has served as Zion's organist and Director of Music for more than 25 years. He leads music
for b
oth traditional and contemporary services, and directs the various music groups including the Traditional Choir, Praise Band & Choir, Jr. Choir, and Zion Orchestra.
Anne Rankin
Parish Administrator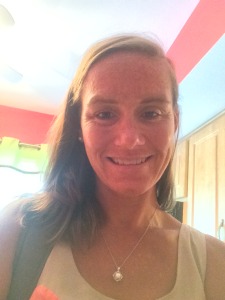 Anne is a native of Lancaster and a graduate of J.P. McCaskey High School. She has a B.A. from Hood College, Frederick, MD, and an M.A. in Teaching from Goucher College, Towson, MD. In addition to skills in computer technology, she has experience in church-related administration and organization. Anne, her husband Chris, and three children live in Landisville.
Jeff Engroff
CYFM (Children, Youth and Family Ministry) Director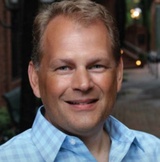 Jeff comes to us with a wealth of previous experience. Jeff has served youth and young people for over 33 years, both as a volunteer and full time staff. He previously served as the Director of Youth and Young Adult Ministry at Holy Trinity Lutheran Church from 2002 to 2012, and as the Director of Christian Formation for three years at Grace Evangelical Lutheran Church (both churches are in Lancaster). .
Jeff volunteers on both the synodical level of youth and family as well as on a national level working with the ELCA Youth Gathering on various curriculum writing & leadership teams.
He serves as an instructor and coach of Theological Education with Youth (TEY), a creative initiative of The United Lutheran Seminary at Gettysburg and Philadelphia. Joining with congregations, youth ministries and synods located primarily in the Northeast Regions of the Evangelical Lutheran Church in America, TEY is designed to amplify the faith and witness of high school youth as gifted leaders and theologians. Jeff is also a Youth Ministry Certification school instructor and coach at the United Lutheran Seminary at Gettysburg campus where he helps equip applicants with a heart and desire to serve our Lord and the youth of the church with tools and resources to build and integrate youth and family ministry in a congregational setting. "We've lost contact with how this generation thinks… The church is almost off the radar screen for most of them. On Facebook, they have hundreds of friends around the world, but we don't have face time with them." – Jeff Engroff, quoted January 15, 2011 in Lancaster Newspapers
David C. Albin
Worship Technology Assistant

Dave graduated from Hempfield High School in 1980 and received a Bachelor of Arts degree in Performance and Composition from Susquehanna University in 1984. A lifelong Lancaster County resident, Dave worked for three decades at a local Christian theater before joining Zion's staff. Dave's also involved with our church drama ministry, having written and directed plays for our congregation. Most recently, he has been working with Dennis Dezort on original pieces for soloists and for the choir, and leads the popular "Box Office Bible Studies" every summer, using clips from Hollywood movies to illustrate Biblical issues and to inspire discussions.
"

The world says, 'I'll believe it when I see it.' Faith says, 'I'll see it when I believe it.'"