We gather, pray, play and serve others in the name of Christ!


Zion Youth Ministry (ZYM) is more than a "place where kids gather". It's more like a family; walking together through this thing called life. Here, we share the laughs & the hurts, and help one another to become life-long followers of Jesus Christ. We build relationships with one another and with God through caring conversations, playing games, going on retreats, and participating in servant trips. This is not a clique. It is a group that really accepts everyone for who they are- simply, come as you are. No judging. No lectures. Together we learn to care for, pray for, and serve others.
ZYM usually meets the second and fourth Sundays of the month at the church. Our youth nights consist of some hang-time and topical conversation, games, snacks, scripture, time to talk about the theme for the night and how it relates to us in our lives. In addition to the youth nights, we generally have something special each month ranging from retreats to service projects to an activity just for fun. Our students also participate in Sunday morning worship by playing in the contemporary band and serving as acolytes, ushers, greeters, mentors to the younger age groups, even teachers! All of us are called to love and serve one another.
ZYM SUNDAY MORNINGS-youth engage in topical conversant through a faith/ theological lens. Topics vary from the inquisitive to perhaps the silly, in relevant and meaningful (and creative) ways! We gather in the ZYM room from 9:15-10:20 AM.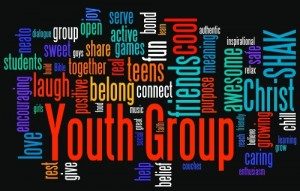 SPRING & SUMMER CALENDAR!
March 9-10 30 Hour Famine @ Friedens Lutheran-Myerstown
March 11th 6-8PM ZION GAME NIGHT (minute to win it, and more!)
March 25th 6-8PM ZION
March 31st 9:30 AM HOLY SATURDAY EGG HUNT!
April 8th 6-8PM Escape Room (Escape on Queen)
April 22nd 6-8PM ZION
May 6th 6-8PM ZION
May 20th 6-8PM ZION
June 3rd
6-8PM Mini Golf & Ice Cream Night